January 3, 2018
Posted by:

seo

Category:

Education, Hospitality Management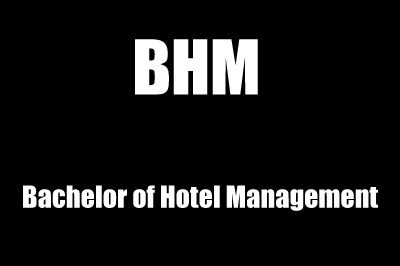 "Hospitality management is a paced growing and rewarding field where you have a lots of opportunities to progress in various sectors and disciplines."
The hospitality management industry is an active and bustling service industry present in all leading Hotels, Restaurants, Event management, Airlines, Railways, Cruises, Lodges, Catering and Dining, Clubs, Gatherings, etc.
Hospitality management is a vast field, spanning all the areas and activities that are necessary to open and run a commercial and luxurious hotel/resort/casino etc. These include a spectrum of branches like accounts payroll, Human Resources, Catering, Housekeeping, security, etc. to the more hospitality related, staffing, maintenance, reservations, etc.
Tourism and hospitality industry is one of the promoters of growth among the services and luxury sector. This is one of the sectors which is on a growth and the job prospects are surplus. It is a service industry and its central aim is to generate company wealth by catering and satiating the guests. The product purchases are either intangible or the perceived quality of the product purchased is impacted by the service method in which it was received.
What skills should you possess for being successful in hospitality management?
The first thing you require is an educational qualification. Like a bachelor's degree in hotel management.
Apart from the educational qualification, your mind set should be service oriented and professional, you must be a cheerful person with high energy throughout the day. Also, to be a successful profession in this field you should have the capacity to work for long hours. Further, you must have a hospitable maintain comfort and wellness within the environment.
Quintessential traits include skill to take a swift and steady decision, a friendly approach towards work and the ability to handle work pressure. If you possess the ability to meet with the deadlines, have excellent interpersonal and communication skills and leadership qualities then this is the right career for you.
What is the scope of hospitality management?
Hospitality management jobs are omnipresent in a different business, including restaurants, hotels, casinos, resorts, tour operators, and airlines. If you study the subject hospitality management, there are various careers that can be pursued. Most companies have begun to favor candidates with relevant education. However, extensive training, skill, expertise and work experience is typically necessary for higher management positions. Positions at the entry-level, do require a bachelor in hospitality management. However, a degree in this field can give students an edge and may lead to securing higher positions.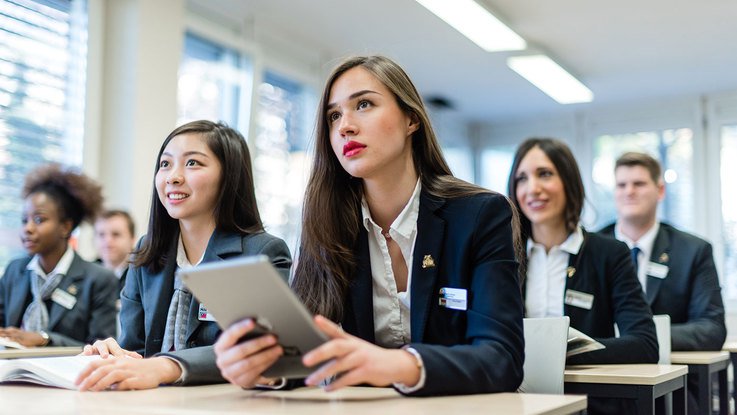 There are lots of careers options in this field. You can work as a general manager, other options include owning a restaurant, event planner, or even a rewarding career in travel or tourism. There are even specializations in some particular areas which include professional occupations like lodging manager, restaurant manager, head chef, cruise operator, room service manager, etc.
Professionals in hospitality management can find work in catering, conference and events management, the entertainment and leisure sector, facilities management and food service management. You can also be self-employed if you have the confidence and expertise within you.
How can you enrol yourself in a leading hospitality management institute?
Many reputed colleges and government universities offer degree certificate programs in hospitality management. The duration of the courses vary from one year to four years a degree certificate can be received generally by studying for four years. Any of these best Bachelor's degrees in Hospitality management programs will offer to you subjects in tourism, restaurant management, and human resources.
There are two divisions in the hospitality industry:
The operational side: This includes professional jobs such as Hotel manager, supervisor, concierge, dieticians and nutritionists, travel planners, chef and waiters, head cook, event planner, food critic and hospitality reviewer, restaurant owner/operator, and tour manager.
The corporate side where you'll find positions in financial sector, human resources and recruitment, digital marketing, offline marketing and advertising, customer service manager, asset manager, personnel and training officer, digital marketing executive, public relations officer, sales and supply manager, etc. comparatively on both sides, the opportunities are equally beneficial, so think about the approach that you prefer in this industry and opt accordingly.
How is your future in the hospitality industry?
Hospitality Management is a highly competitive industry, and is growing in wide spans. You can find jobs in various hospitality organizations and even in international giants like Marriott, Taj, Holiday Inn, etc. anywhere and everywhere around the globe. Due of this, you will have unlimited job opportunities in your career in your locale and abroad equally. You can also try for chain restaurants and fast food outlets where you get a really handsome pay.
The freedom of choice this field offers for the students to choose different career paths is significantly remarkable. Those who study hotel management can choose a career based on their skill, interest, and talent.
Most hospitality workers are paid higher than in any other industry and this is what makes it a most sought after profession. However, this profession comes with a tag of being the most hardworking and complicated profession. Rewarding with great pay and progress, this profession develops overall growth and promotion of its pursuers.