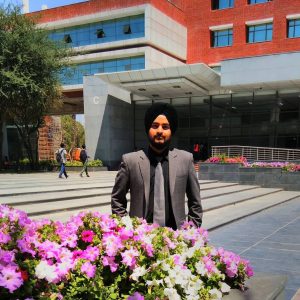 I was fortunate enough that I met Gostudyfree as one of the best partners rather companions on this very first journey of mine. So they provided direction to my magnitude, broadened my vision, equipped me with all the knowledge & expertise by inspiring me and eliminating all of my futile doubts about foreign education thus finally I decided to pursue my masters from Germany
Gostudyfree from the very onset i.e. Dawn to Dusk guided me & stayed with me like my own shadow helping me every time to shed the darkness of ignorance & to enter illumination by providing the world class expertise starting from the counselling session, University Short Listing, Filling & Sending University Application, Following up continuously with the German Universities during admission process, Health Insurance, Services related to Blocked Account opening, Visa Counselling, Travel, Accommodation in Germany & later even job related consultation services.
Really Gostudyfree has proved to be the most important bridge of my journey by very well resonating my dream, ambition & interest with the Destination I tread for.
Pavleen Bali – Amity University topper now studying on 100% scholarship in TU Munich – World's top Technical University in Germany